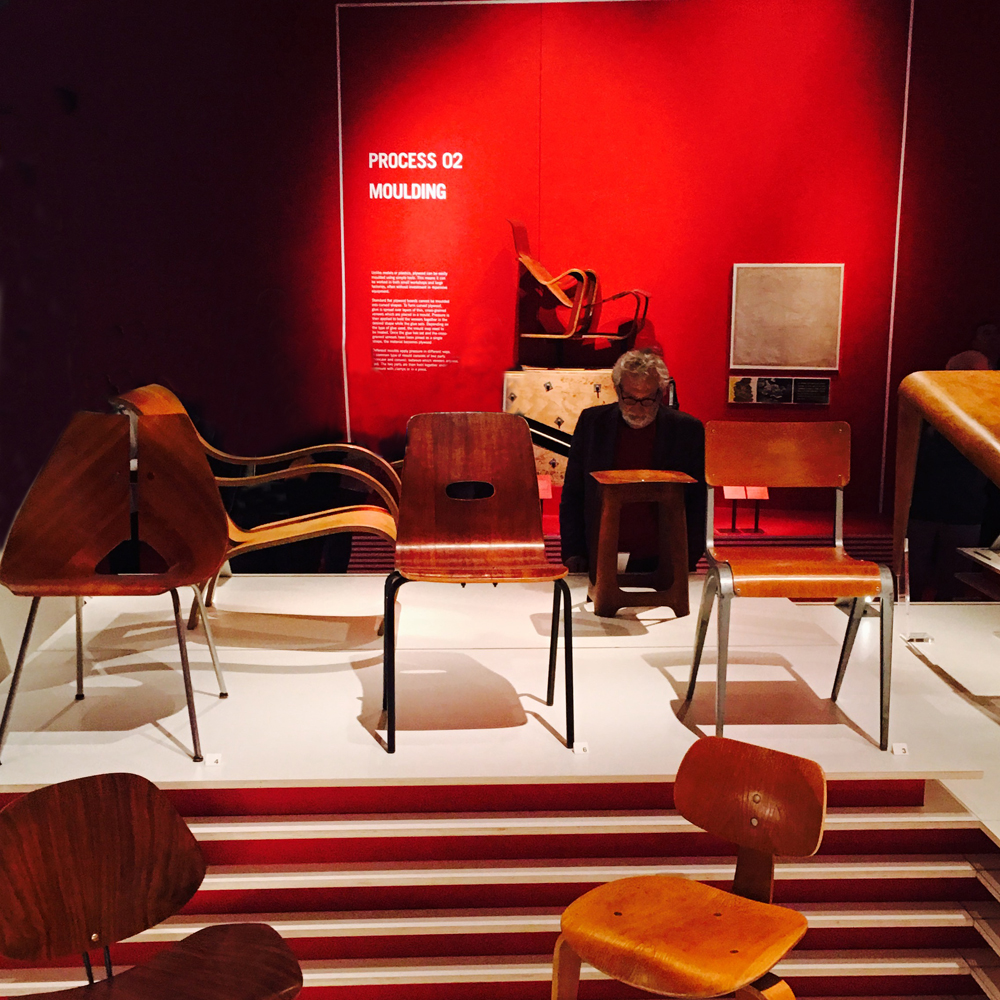 Plywood: Material of the Modern World
Laminated wood, a wonderful material with which Aalto, Eames, Breuer, Mollino, and many others, expressed themselves: among the minors, me. Modern though warm and flexible in contrast to metal sheet and tube.
Furniture but also houses, surfboards, airplanes, automobiles … A minor exhibition but very beautiful and instructive.
---