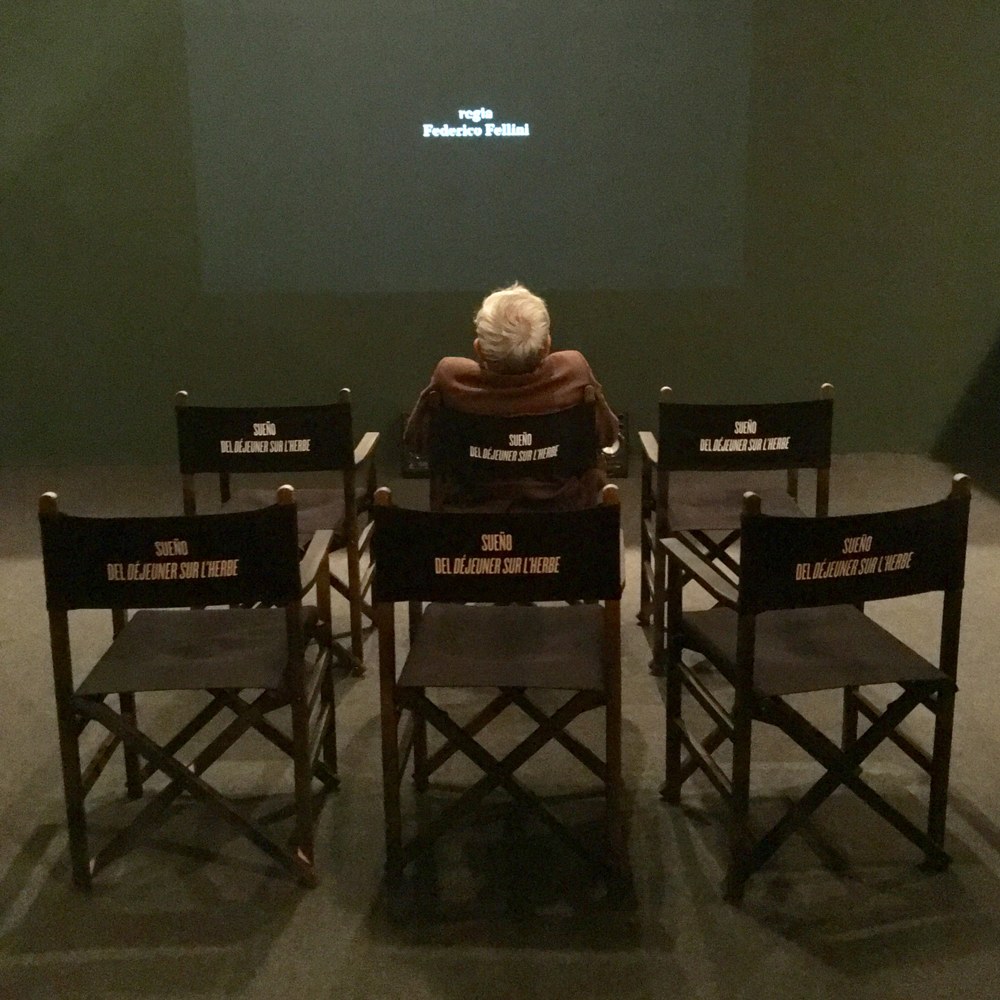 Dream, desire, guilt… Fellini
A great little exhibition about a magnificent artist. Three dreams, three TV adverts he made for the Banca di Roma a month before he died. Fellini is excessive in everything, eroticism, the boundless attraction of women, memories of childhood, Rome… Sorrentino is too, and lots of people criticise him for not reaching the same high peaks as the Maestro. But those peaks are very, very high ones to climb.
It's a nice little exhibition you can enjoy in an hour, like they should all be. Can anyone "understand" more than three works in one visit?
I sing the praises of little museums and galleries, the museum as a house of pleasure, in my book, Todo es comparable.
---