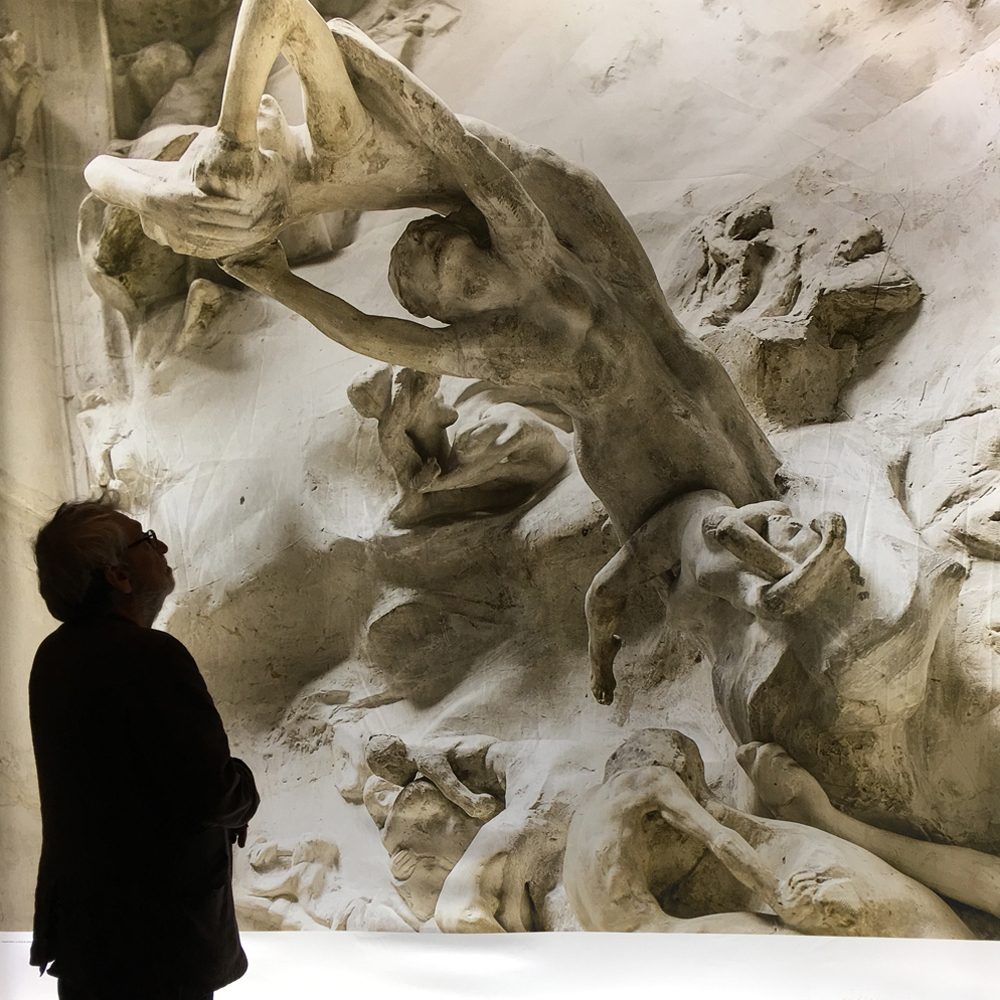 Hell according to Rodin
It has to be said that with The Gates of Hell this brilliant sculptor got himself into a muddle. That's what tends to happen when a great artist embarks on an ambitious project that lasts for over twenty years. He got himself into a muddle because the project ran into all sorts of difficulties, such as the introduction of new figures and the rejection of others that had already been finished (The Kiss, amongst others), and because, to start off with, it was going to be Dante's Inferno and then it became a Baudelairean brothel. What's more, in 1889 he'd almost finished it and then, in 1890, he exhibited it with hardly any figures in it at all.
That didn't prevent him, in the course of his work on it, from creating some marvellously sensual works, some incredibly beautiful and modern bodies of men and women intertwined in unrestrained eroticism. God! Those women have got amazing backsides!
Ever since Dalí, who detested Rodin as much as he idolised Canova, told me that The Thinker was sitting on the toilet, I can't see it any other way.
---